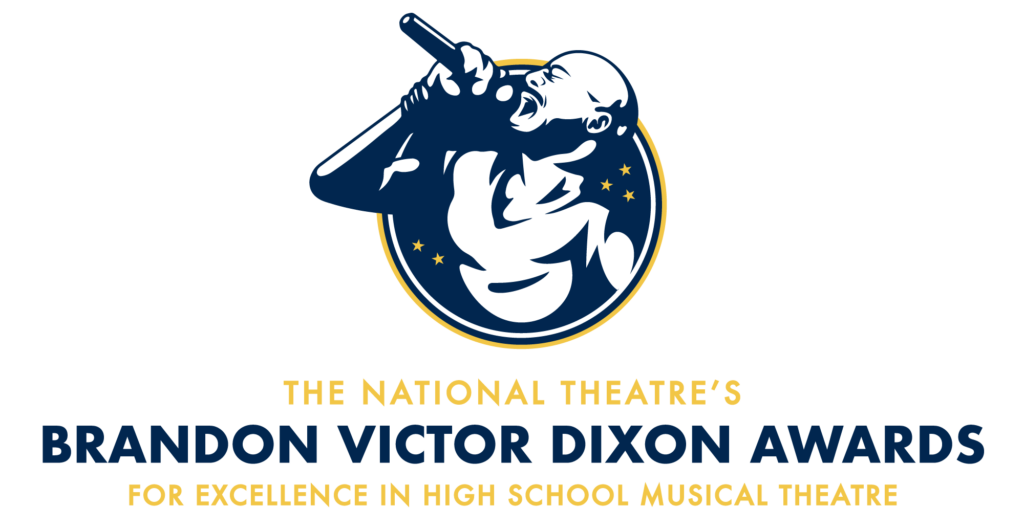 The National Theatre is excited to present the Brandon Victor Dixon Awards for excellence in high school musical theatre, a regional partner of the National High School Musical Theatre Awards® (NHSMTA®), also known as The Jimmy Awards®.
HOW DOES IT WORK?
High schools located within a 25-mile radius of The National Theatre may apply to have their fully-staged full-length musical considered for participation in the Brandon Victor Dixon Awards. Up to 25 schools will be invited to participate in each year's Awards.
Judges are sent to each school to critically evaluate the performances and offer feedback that is shared with the schools at the end of the year.
The results of the year's evaluations are announced in the Spring and all participating schools and the recipients of the awards are celebrated at the Awards Ceremony. Each school is eligible for Awards in Outstanding Achievement in Technical Theatre, Best Musical, and Best Actress and Best Actor.
To be considered for participation:
Schools – Applications are closed for the 2023-2024 Awards. Please check back before the 2024 School Year starts to join us next year!
Judges – musical theatre professionals, educators and enthusiasts are invited to fill out the Application to be considered to join the panel of judges to review these shows.
JOIN US FOR THE 2023-2024 AWARDS!
As an official Regional Awards Program, The National Theatre's Brandon Victor Dixon Awards will feed directly into the nation-wide NHSMTA®. The top two acting award winners in Qualifying Roles from the BVD Awards season will be invited to compete at the Jimmy Awards® in New York City. The national awards are a celebration of outstanding student achievement, recognizing individual artistry in vocal, dance, and acting performance and elevating the importance of theatre arts education in schools.

Video: 2023 National Jimmy Awards® Week in Review
Questions? Please start by visiting our LEARN MORE section below. Other inquiries can be directed to info@brandonvictordixonawards.com.
2023 Brandon Victor Dixon Award Winners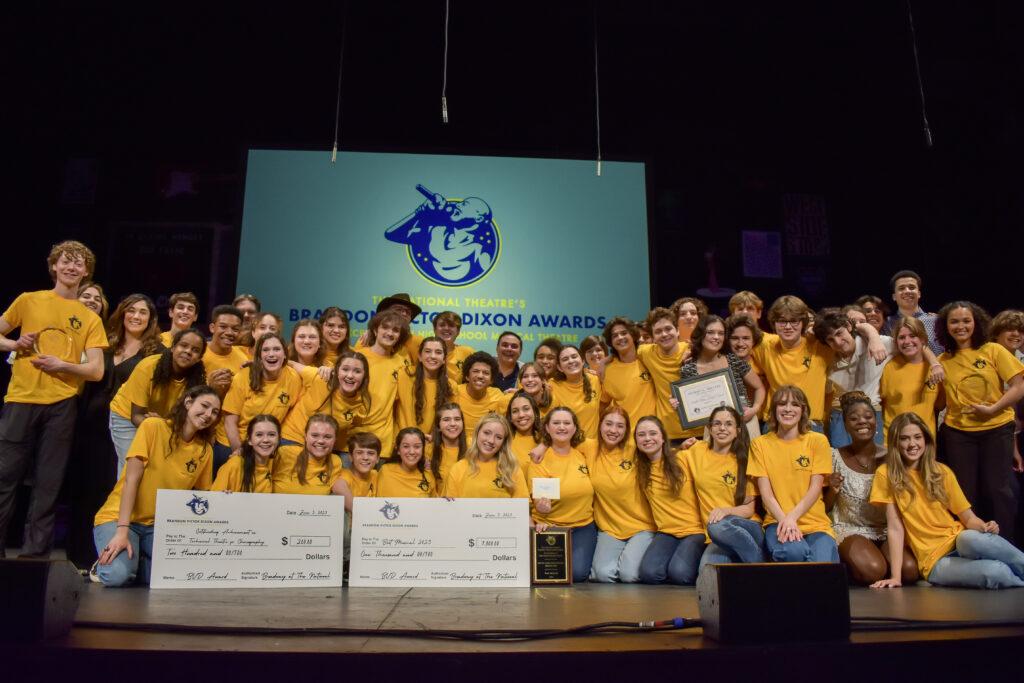 ABOUT THE 2022-2023 WINNERS
Outstanding Achievement in Technical Theatre
---
Costumes
Fairfax High School: Sister Act
Scenery
Hayfield Secondary School: Anything Goes
Choreography
South Lakes High School: Bright Star
---
Best Actor
Ian Rubin
Winston Churchill High School's Matilda The Musical
---
Best Actress
Abby Lyons
Flint Hill School's Mamma Mia!
---
Best Musical
South Lakes High School
Bright Star
SPECIAL THANKS
The Brandon Victor Dixon Awards program is made possible, in part, by the generosity of The Jacqueline Badger Mars Next Generation Fund at The National Theatre.
LEARN MORE